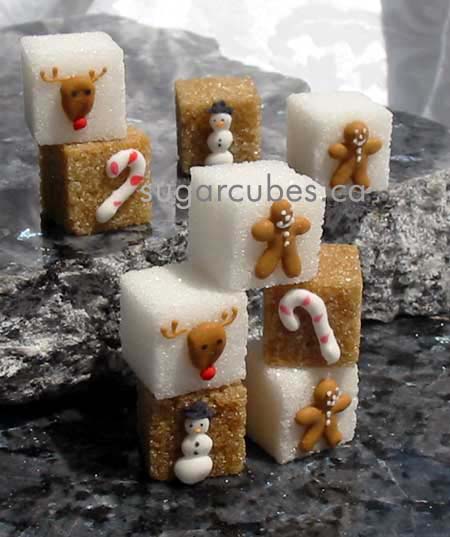 Old Fashioned Christmas Sugar Cubes
Festive Sugar Cubes designs decorated on brown and white sugar cubes. Each sugar cube has either a gingerbread man, Rudolf the red nosed reindeer, a candy cane or a snowman.
Christmas Time
Miniature Cookie Collection
Little bite sized cookies (approximately 1" in diameter) decorated with gingerbread men and ladies. Snowmen, reindeer, candles, Christmas trees, stockings, stars, candy canes, and Santa.