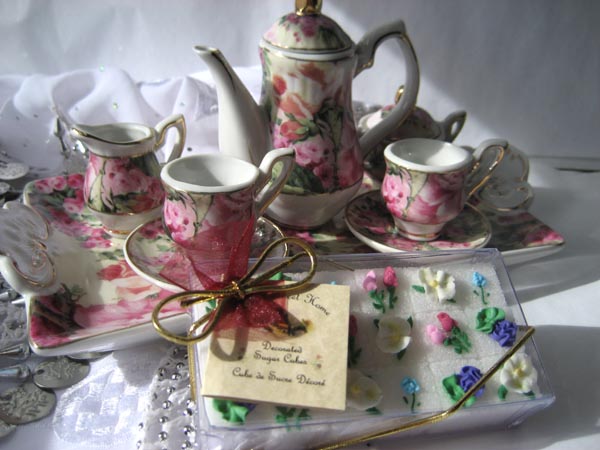 Miniature Tea Set for the Perfect Princess Tea Party
This is a tiny tea set in pink tones and sage foliage. It comes with two teacups with saucers, creamer, sugar dish, teapot and tray.
The tray is about 8" long and 4" wide and the teapot stands at about 3.5"
This little set comes with or without our
18pc box of our Victorian Bouquet sugar cubes.