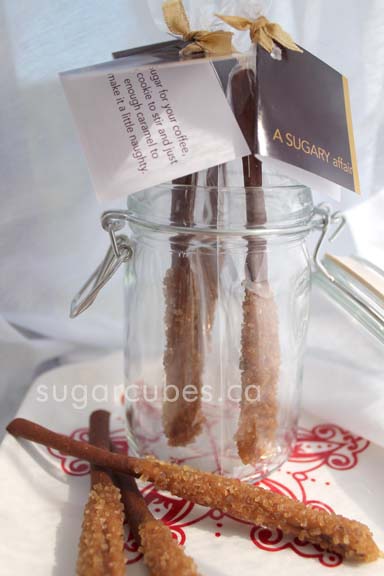 Sugar for your coffee, a cookie to stir and just
enough caramel to make it a little naughty!
This little combo is so decadent and only slightly naughty as every
delectable morsel is organic.
The sugar coating which melts into your coffee is organic demrara sugar,
Gingerbread cookie stick is our delicious organic recipe and the caramel which holds the two together is our newest organic vanilla bean karamel!
This is a perfect way to serve your morning coffee or tea this coming holiday!
6 for $30
12 for $58
24 for $115