People always ask how my business began.
I explain that it actually started with creating sculptures out of sugar. Frequently a beloved home but I've also created people, elephants and so much more.
Still a passion of mine!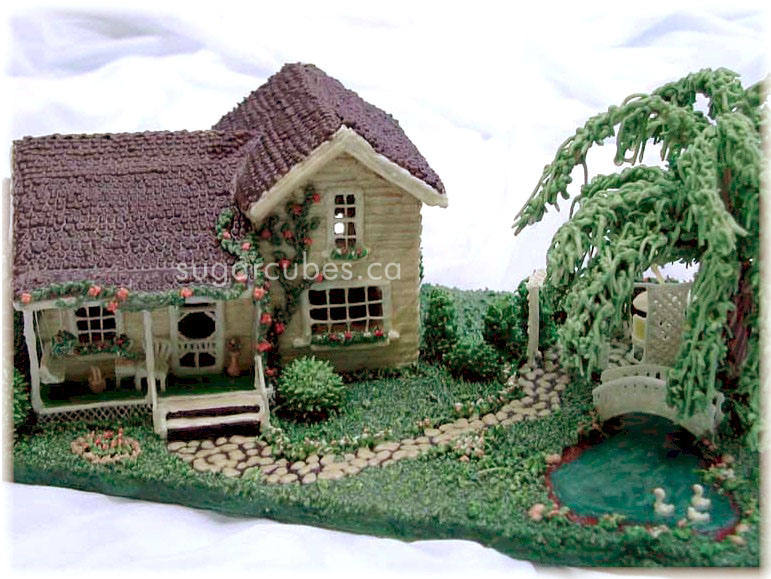 I created this sculpture after having created several miniature house replicas.
Describing what I did with sugar (this was before the internet) was impossible so I made my dream home to simplify things. Living in this little English Styled Cottage would be just perfect for me! It's size is 10" x 5" x 5"...pretty tiny!
The plastic coating procedure I use ensures each piece remains ageless and appears to be porcelain.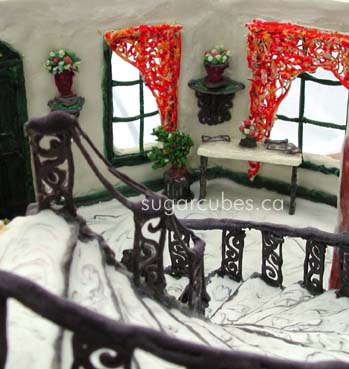 Front Foyer
If you have a cherished home (or anything else for that matter) you would like me to recreate in miniature, give me a call.
1-888-616-8930
This type of sculpture requires many hours to create and will last forever. The final piece is stored in a glass case.
The minimum price for a miniature cherished home would be around $5000
This is where it all began for me in 1995!!!
I was actually going to shy away from showing my first works but I think it's important to display.
I find people shy away from trying something new because they expect perfection out of themselves.
What I can create now, and what I initially created...night and day but I would never be here without a beginning.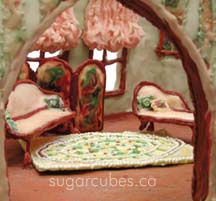 The parlor