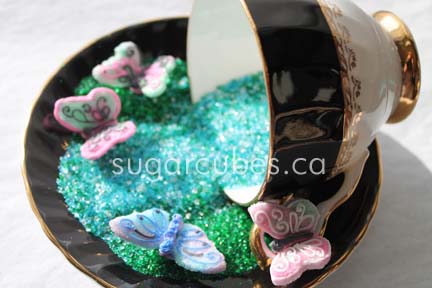 NEW!
3D butterfly Decorative and Delicately shaped sugar cubes or rather, sugar butterflies.
Simply delightful and perfect for an enchanted forest themed party.
Butterflies come in pinks, blues and green mix. At least 6 different designs in every order....although maybe more - sometimes I just get carried away!
butterflies are approximately 1/2" x 1" x 3/4" in size
Free 10 day shipping included, when choosing one of our pre-selected ship dates*.