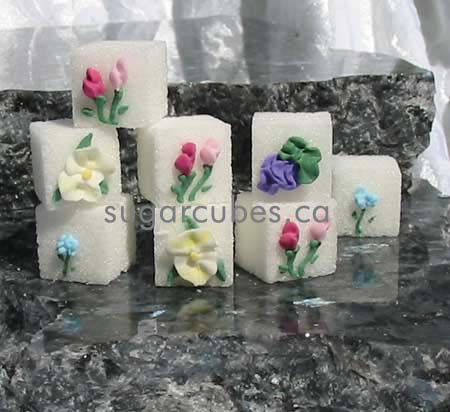 Add in some of our Seashell Silver
plated demitasse spoons...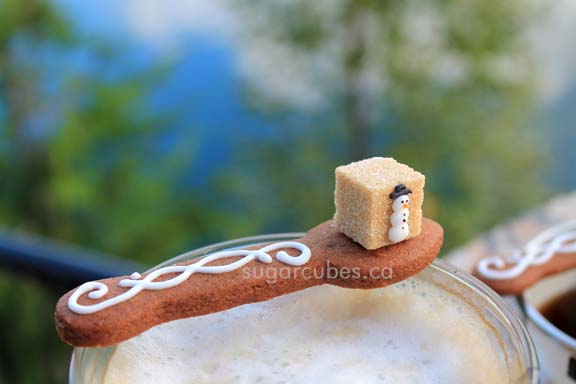 Add on our cookie demitasse spoons!
Made from our gingerbread (from September to December) and our Cinnamon Snap dough the rest of the year. Approximately 4.5" long and ridiculously tasty!
Victorian Bouquet Sugar Cubes
Victorian styled decorated sugar cubes with pink and burgundy rosebuds, purple carnations, yellow orchids and blue posies. Choose the complete sugar cube collection or pick your favorite
Free shipping included, when choosing one of our pre-selected ship dates*..