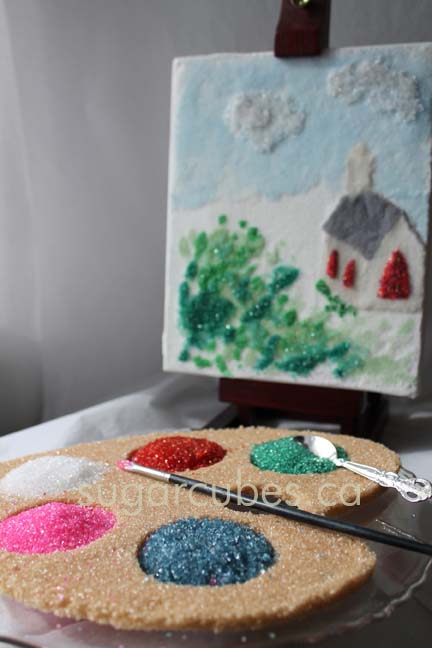 Painter's Pallet Sugar Dish
The work of art is in progress and you can have it so that your guests can continue the painting or they can simply sweeten their tea from the palette!
Custom Designed Sugar Cubes
On this and following pages are some samples of other custom designs we've created over the years. Some can be ordered online but most cannot- you'll need to give us a call!
Minimum order is 36 pcs and custom designed prices are $75 and up depending on the complexity of the design.
To create the perfect design for you, give us a call or send us an email with your vision (pictures help if you have them).
From there, we'll provide you with a quote. If the quote is accepted, then the order is placed a deposit or possibly the full purchase price may be required.
From there, I (Kara) will create a few samples based on your specifications. We then photograph the samples and email it off to you. You can either choose one of the designs or request changes...
we keep this cycle going until you absolutely love the final design!
Call or email us for more details and quotes: info@sugarcubes.ca or
toll free 1-888-616-8930